When Delta Force Pioneered the launch of Miniball for kids as young as 8 many years ago, our aim was to make paintballing accessible to all and to make it as safe as possible and this change is a huge step in the right direction.
Thanks to a lot of hard work from Delta Force Paintball and the AUPBA we have successfully managed to upgrade all of our markers to the new .50 Calibre paint and paintballs. After many years of work to reduce the age of players that were able to take part in P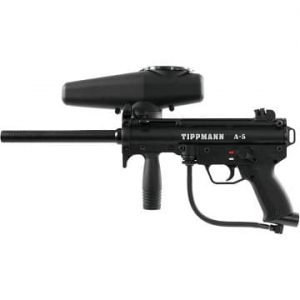 aintball from our team in Australia the next step was, moving all our centres to .50 cal.
This change means great things for all Paintballers taking part at any of our centres. The .50 Cal markers should mean better accuracy, less gun jams, a lighter marker to carry and slightly less impact when you are shot. The change also means you can carry more ammunition with you meaning less return trips to collect ammo and more playing time inside the game zones.
This is great for the younger players who are beginning to get into paintball as there is less of an impact when being shot as well as making it easier for them to control and carry the markers.
This change over has been some time in the making but has been completed at all of our centres worldwide and is already being enjoyed by players all over the world.