Experience The World's Trusted Paintball Provider
As with most things, not all paintball centres are created equal. Delta Force Paintball provides an action experience that will create lasting memories for your special day. The philosophy is simple: quality safety equipment; immersive game zones and friendly team members. That is the hallmark of the Delta Force difference and we invite you to enjoy it for yourself.
Delta Force Paintball operate the finest paintball centres in Australia. Game Zones include Tropic Thunder with a realistic Viet Cong Village, Tomb Raiders 30 ft Stone Pyramid, D-Day Landing and everyone's favorite, Speedball. Ideally located at Freeman's Waterhole just off the M1, we have your paintball requirements covered.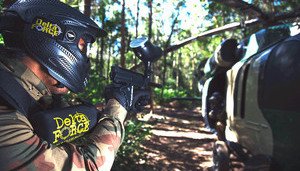 REAL EXPERIENCE
Our Design Team have developed amazing Game Zone adventures for you to enjoy. Our Game Zones include the Armoured Invasion, Resident, Viet Cong Villages amongst many others.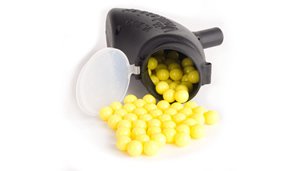 GREAT RATES ON PAINTBALLS
• You can never have too many paintballs
• Don't get caught short in battle
• Shoot longer or shoot more – the choice is yours
SESSIONS OF ACTION
Your Entrance Fee includes access for the session
This gives you the flexibility to play all sessions, or just a few game zones – the choice is yours
We offer a range of packages to suit all situations and budgets. Our Event Coordinators are on hand to discuss your individual requirements. Fill in your details below or call us on 1300 364 934. Your epic paintball adventure awaits.