Bucks and Hens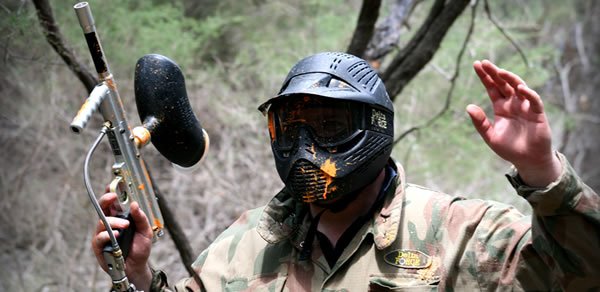 Every week we have adults of all ages come and play at our Delta Force Paintball Petrie Centre. They come to us for the thrills, the action, and to shoot their mates in ladies dresses for fun. We believe there is no better way to spend your Bucks or Hens party then a session of paintball – firing paint all over your mates and shooting anything that moves on the game zone.
We encourage you to wear the brightest clothes you can, target the buck and make it a guaranteed day of hilarity and fun. We are more then happy to get
our marshals to make the day about certain individuals, ensuring that the day will lead to it being a memorable one for you and your friends. On your paintball session, simply alert the marshal about who the lucky player is and we will ensure that gameplay modes such as 'hurt the general' are played – and you can find out who your true friends are. You can protect them, or make them the next Picasso artwork with your paint.