About Delta Force Paintball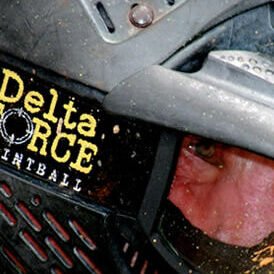 Delta Force Paintball was established in the United Kingdom in 1989 to change the face of the British paintball industry. We wanted to make the sport of paintball more professional, more enjoyable, improve the customer service and make it 100% safe. We quickly achieved these objectives, and saw player numbers significantly increasing along with player satisfaction. With our movie-set game zones and state-of-the-art equipment was revolutionising the sport, we soon became the industry leader – a position we have not given up since.
But we wanted more people to experience paintball the Delta Force way. So we started with our neighbours, Wales and Scotland, and now have locations in 7 countries on 3 continents! We are the world's largest operator of paintball games and have used our knowledge, experience and world-class facilities to successfully improve the paintball experience for millions of people around the globe. Let Delta Force host your next paintball adventure.
Whether it's a buck's or hen's party, birthday celebration, corporate function, or just a group of friends getting together, come and play with the world leader in paintball games. We have entertained movie stars, royalty, world-class sports people, and celebrities galore. We love what we do – and that is clear for everyone to see.
Our first paintball centre in Queensland is in Brisbane. However, watch this space as we continue our quest to have paintball centres in every major city in Queensland. It is our corporate goal to promise you the very best paintballing experience imaginable – in terms of quality, safety, value and enjoyment. With over 20 years experience, and more than 1000 professionals working in the business, we have what it takes to fulfill our promise.
Want to know more about our Brisbane location?
We look forward to sharing our passion with you.
Stay low and shoot straight!